In about 1986, my friend Elena and I did a modeling job. It was a fashion show / auction to benefit a Rhode Island charity. The clothing auctioned was entirely from the recently liquidated estate of Sammy Davis Jr.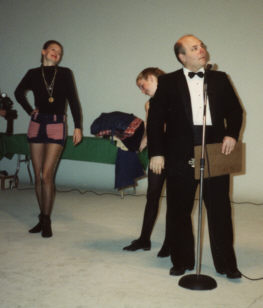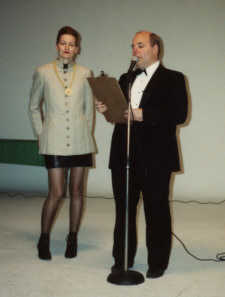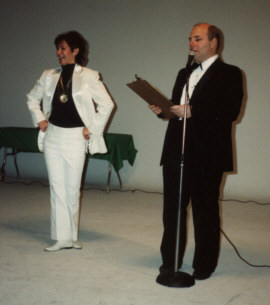 This photo doesn't do justice to this astounding DISCO SUIT. The fabric has an allover white-on-white grid pattern stitched into it; it has white satin lapels and black polkadotted white satin lining; as well as Sammy's private label stitched inside. Whew!

One of the more sedate of the 20+ NEHRU SUITS and jackets auctioned that evening.

These HOT PANTS were auctioned with a stack of 60's slacks.